Truck Drift game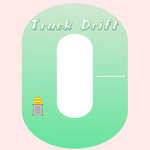 Play
Truck Drift is game where you need to do some drifts with your truck. On the start you can choose the speed that truck will drive. Our recommendation is to start with given speed of 90 mph and if you want you can increase the speed later in the game. Try to pass more circles in stage as you can before crash.
Truck Drift, play free truck games, related games and updates online. Added on 2020/09/08, played 0 times. Author gd 2695. Rate this game
Find more games in related categories
This game can be played on mobile phone or tablet. Scan QR code to play on mobile.
How to play? Tap on screen to control the truck.
Do you like this game?
Related games