Flower Shooter game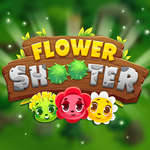 Play
Flower Shooter - just tap to shoot! Simple and exciting gameplay! Hit every flower to win! Cute and colorful targets, beautiful devices and backgrounds! Open new locations, use various guns, activate boosters to reach the highest results! A game that is impossible to stop playing!
Flower Shooter, play free 1player games, related games and updates online. Added on 2020/09/16, played 14 times. Author gd 7644. Rate this game
Find more games in related categories
This game can be played on mobile phone or tablet. Scan QR code to play on mobile.
How to play? Tap to shoot on mobile Left mouse click to shoot on desktop Tap/click boosters in the left bottom corner to activate them
Do you like this game?
Suggested games
Related games