Royal Heroes game
Play
Welcome, my Lord, to the cursed kingdom. A land plagued by black magic and creatures that crawl out of the darkness. Once this was a great kingdom. It could be great again. That's all up to you. Enter the world of Royal Heroes – a strategy game set in a world of fantasy and adventure. Hire an army of legendary heroes and battle vast waves of monsters. Destroy your enemies on the battlefield. Purge all evil from your land. Construct your castle. Craft weapons. Spend your loot wisely. Rule your kingdom. This is Royal Heroes. Welcome to your kingdom, and good luck. You'll need it.
Royal Heroes, play free royal games, related games and updates online. Added on 2022/04/13, played 149 times. Author elite ltd 8. Game rating 3 out of maximum 5, based on 2 user opinion. Rate this game
How to play Royal Heroes?
Use your cash to summon Royal Heroes to battle for your kingdom. In this action-packed rpg strategy game, it is your aim to guard the territory at all charges from hordes of mad orcs and black magic. Have a good time!
This game can be played on mobile phone or tablet. Scan QR code to play on mobile.
Do you like this game?
Related games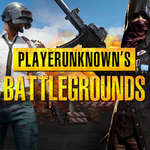 Royal Games