Fortune Cookie game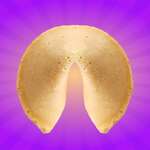 Play
Open cookies with super-truthful predictions inside. If you want to get more cookies, enter the merging game, complete tasks and compete with other players.
Fortune Cookie, play free cookie games, related games and updates online. Added on 2022/10/20, played 2 times. Author gd 13555. Game rating 1 out of maximum 5, based on 1 user opinion. Rate this game
Advertisment
How to play Fortune Cookie?
Rules of the game: 1. Buy biscuits for silver 2. Connect similar biscuits to each other 3. Biscuits give earnings in silver 4. Get a biscuit of the highest level
Find more games in related categories
This game can be played on mobile phone or tablet. Scan QR code to play on mobile.
Do you like this game?
Related games