Raccoon Retail game
Play
Oopsy! Clumsy ​customers are making a big mess and it's your job to keep the supermarket clean. Drive around, collect trash and empty it in the dumpster. The faster you clean to more money you earn. Upgrade your retail store to increase your revenue. Keep your store clean!
Raccoon Retail, play free idle games, related games and updates online. Added on 2023/05/16, played 1 times. Author gd 15083. Rate this game
How to play Raccoon Retail?
Drive around with WASD or arrow keys. You can switch the view by clicking the camera icon in the top.
This game can be played on mobile phone or tablet. Scan QR code to play on mobile.
Do you like this game?
Related games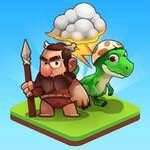 Idle Games