Feed us games
0/5 0 Play 5 free feed us games online.
Related games
Advertisment

Gravity Aliens

Switch the gravity to control your Alien to avoid the obstacles and escape through a magic gate. 30 levels to play. Have fun!

PinataCraft

Fight against the Minecraft monsters pinatas! Travel around the world in more than 100 levels to destroy all the monsters

Takeover

For centuries the Rivadis Empire ruled the continent in its shine and glory. But now it fell into necromancers' hands and dying. Time for Takeover has...

Touch Number

Tap the numbers one by one as fast as you can!

CanJump

Canjump is a game in which you can only jump, but you have to do it at the right time.

Pin Circle

his game screen is simple, a twisty wheel in the center, and a balls(arrows) stack in the bottom, players need to launch balls to the twisty wheel one...

Mass Madness

In the Not-so-near future riots, rage and death rule the streets. You are part of a revolution -a revolution what Who knows! But the time has come!...

Tiles Hop Online

Hop along the tiles as you jam out to the different beats. Collect stars to unlock and complete all of the songs.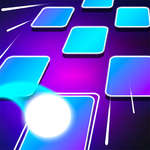 Beat Games