Ancient Egypt Spot The Differences game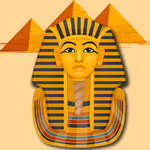 Play
Do you have the eagle eyes? Can you spot the differences between the 2 images in a short time? These are 20 challenges for you. Enjoy the ancient Egypt by playing this game. PLAY NOW!
Ancient Egypt Spot The Differences, play free spot the difference games, related games and updates online. Added on 2020/10/27, played 323 times. Author gd 9602. Game rating 5 out of maximum 5, based on 1 user opinion. Rate this game
Find more games in related categories
This game can be played on mobile phone or tablet. Scan QR code to play on mobile.
How to play? Tap / Click.
Do you like this game?
Suggested games
Related games