Broken Bridge Car game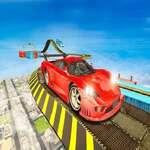 Play
Broken Bridge Car Broken Bridge Car is an amazing simple game with lots of challenges. It is specially designed for people looking for some real entertainment and fun. Take your driving to new heights. Be a master and unlock other levels and vehicles. The game is challenging with curve roads and loops, posed to the user on his journey.
Broken Bridge Car, play free 3d games, related games and updates online. Added on 2022/01/12, played 10 times. Author gd 13050. Rate this game
Advertisment
How to play Broken Bridge Car?
Broken Bridge Car - Reach the finish point - Unlock more levels -smooth controls good camera angles - When the rider falls down, the level will be considered as failed.
Find more games in related categories
Do you like this game?
Related games