Healing Driver game
Play
Healing Driver is a hospital simulator. Take on the role of a doctor: place patients and give them care based on their symptoms. To find new patients - go to accident scenes and help everyone you can.
Healing Driver, play free idle games, related games and updates online. Added on 2023/09/12, played 23 times. Author lipsar studio llc 6. Rate this game
How to play Healing Driver?
Go into town and find all the patients Accelerate the ambulance with a tap, but remember to brake for obstacles Once you have collected all the patients, take them to the hospital quickly Use the virtual joystick to move around the hospital Don't forget to improve your hospital and hire staff to run it more efficiently
This game can be played on mobile phone or tablet. Scan QR code to play on mobile.
Do you like this game?
Related games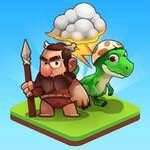 Idle Games