Run Of Life 3D game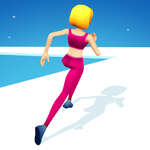 Play
Run Of Life 3D is a fun parkour game with the theme of life. And what kind of life can you achieve in the game? You can experience a new life at each level, but be careful not to become too old before reaching the end! And don't forget to prepare for the next Life.
Run Of Life 3D, play free girl games, related games and updates online. Added on 2022/09/15, played 9 times. Author gd 13555. Rate this game
Advertisment
How to play Run Of Life 3D?
Click or tap to control
Find more games in related categories
This game can be played on mobile phone or tablet. Scan QR code to play on mobile.
Do you like this game?
Related games